Polygon Capital, LLC brings together experienced individuals with extensive domain expertise.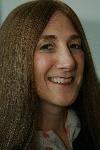 Patricia E. Glovsky
Founder & Managing Partner

Patti Glovsky is the Founder and Managing Partner of Polygon Capital, LLC and specializes in mergers and acquisitions, raising capital and strategic partnering for emerging growth technology companies. Ms. Glovsky has extensive technology knowledge and expertise in M&A and private placement processes, and advises clients on business valuation, corporate strategy and strategic partnerships, and corporate restructuring. Patti has rare knowledge and expertise in visual computing technology across industries.

Patti has over 27 years of global investment banking and corporate advisory experience and spent the first part of her career at Kidder, Peabody, Oppenheimer and Bear, Stearns. Over the course of her career, in addition to her work as an investment banker, Patti has been a strategic advisor to IBM in the area of digital media and was an early media & entertainment equity analyst.

Ms. Glovsky earned her MBA from MIT's Sloan School of Management, her BA from Wellesley College in Economics and Asian Studies, and is a graduate of St. Paul's School. Patti has served as a judge of the University of California/Haas' Global Social Venture competition.

Ms. Glovsky's FINRA securities licenses include: Series 24, 7, 79, and 63.